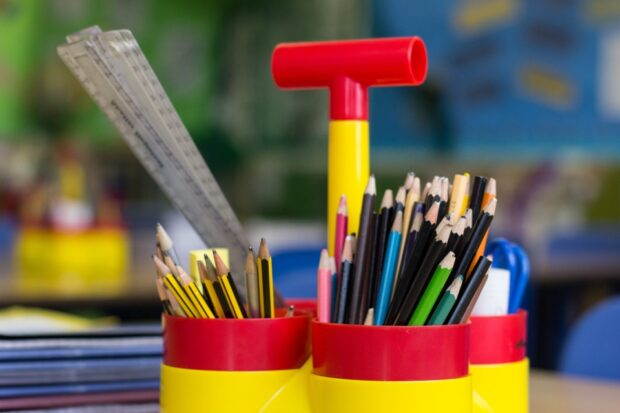 As summer comes to an end it is back to work for many of us, be that for schools, colleges or nurseries.  I hope that everyone is refreshed for the coming year, even if you haven't been able to get away from work this summer.
The coming year is particularly significant for Ofsted.
It marks the introduction of the common inspection framework, short inspections for good schools and further education and skills (FES) providers, and the first inspections to be carried out by our new Ofsted Inspectors.
Next week also marks a personal milestone for me as I take over as Ofsted's National Director for Education, bringing together our work on early years, schools and FES. Now that we are working on the shared basis of the common inspection framework, this is the right moment to draw together all that Ofsted does in these areas and to ensure comparability and consistency across Ofsted's inspection of these sectors.
As I take on this role, I am conscious that I am building on the excellent work led by my predecessors Bradley Simmons, Lorna Fitzjohn and Nick Hudson as National Directors for independent schools, FES and early years respectively. I know they are held in high regard within their sectors.
I look forward to continuing Ofsted's engagement with colleagues in each of the sectors and I hope to meet many of you soon.
Final versions of the common inspection framework and handbooks
Today we publish the final version of the common inspection framework and inspection handbooks for early years, schools, non-association independent schools and further education and skills.
The most important thing to say about today's update of the handbooks is that there are very few changes: these handbooks are substantially the same as those we published in draft form in June.
From the moment we published the draft handbooks, colleagues from across the education sectors have been contacting us with suggestions for improving or clarifying the existing draft. I am grateful to all those who have engaged with us in this way.
As a result of these suggestions, we have made a number of small changes. These do not change the meaning of the documents, but do, I hope, improve their readability and clarity.
Some of the changes are more substantive than others, so rather than leaving you to work out what these are, I thought I would use this opportunity to highlight them below.
Short inspections for special schools and PRUs
In my last blog I referred to the discussion that had taken place at the education inspection launch events about our arrangements for inspecting these schools, in particular, the extra notice we intended to give them of inspection.
Over the summer, the helpful feedback we have received, mainly from leaders of these schools has continued to emphasise that they wish to be treated like other schools.
We have listened and agree that they have a right to this parity. So you will see in the section 8 handbook that special schools and PRUs will be notified of inspection around midday on the day before the short inspection. These and all other arrangements will be exactly the same as for other short inspections of schools. As a result, there will now be no planning visit by the lead inspector to the school's site on the day of notification.
Governance
Another message that came across clearly over the summer was that while you welcomed the shorter, streamlined handbooks, many of you felt that we had over-summarised the section about governance in the leadership and management judgement.
Governance is a pivotal role in schools and providers.
I agree that we need to be clearer about the aspects of governance that inspectors will look at. You will see, therefore, that the section has been expanded.
Notice of inspection in the early years
As we made clear in the draft version of the handbooks, nurseries and pre-schools will receive half a day's notice of their routine inspection in the same way that schools do. We will, of course, retain the right to carry out inspections without notice.
In addition to this, the final version of the early years inspection handbook confirms that the current arrangements for notification of inspection for childminders remain in place.
Exceptional leaders
In June, the Chief Inspector promised more detail on how Ofsted will identify and recognise exceptional leaders. I have made minor amendments to the handbooks to clarify how this process will work in inspection.
Over the next couple of weeks, we will publish the first of this year's 'inspection updates' for inspectors.
Until then, I wish you all the best for the year ahead.
Keep up to date by signing up for email alerts from this blog, and you can also follow Sean on Twitter and Ofsted on Twitter.