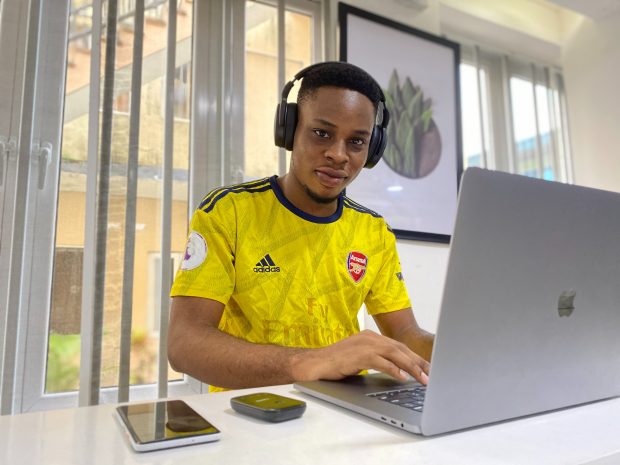 Paul Joyce, Deputy Director for Further Education and Skills, talks about our review into online education during coronavirus (COVID-19) in the further education and skills (FES) sector.
 To combat the COVID-19 pandemic, social-distancing measures were implemented in late March. For the FES sector, this meant that colleges and other providers closed their doors to all but the most vulnerable learners and children of key workers. Education and learning continued remotely, in part through a range of online and other distance-learning resources, including webinars and tele-conferencing.
In light of this, we wanted to understand how FES providers and their learners were getting on with remote and online education. The FES sector was also keen for us to look at this in more detail. So, with their support, we carried out a review into the quality of learners' experiences of online education in a small sample of volunteer providers.
This blog sets out our main findings. I hope they are useful for colleges and other providers, providing insight on what is working and what can be improved as they plan for September 2020.
What we did
Our inspectors carried out a range of activities for the review throughout June. This included remote discussions with learners, managers and teaching/training staff, and online 'observations' of lessons, sessions and other interactions.
Inspectors asked learners about what worked well and what was not working so well in the online education they received. These were not inspections and no grades were awarded or judgements made on individual colleges or providers.
We carried out the work in a small sample of 20 volunteer colleges and other providers and we're very grateful for their cooperation. I also want to thank the Association of Colleges and Association of Employment and Learning Providers for their help and support in making this review possible. The review originated in a request from AoC and we've valued the openness and initiative we've encountered in the FES sector throughout this.
What we found: learners' experience of online education
As you might expect, learners' experiences varied considerably during this period, both across the range of providers and across subject areas in the same provider. For example, the level of face-to-face contact through video conferencing can vary considerably even between subject areas at the same provider.
Learners miss the face-to-face contact of the classroom, not only for social interaction but also for the instant feedback and opportunity to ask questions that it provides. Learners told us that using online chat during sessions does not replace the classroom experience. However, some did point out that the opportunity to send the teacher private messages is useful because it allows them to ask for help discreetly. Some learners find online education more convenient and easier than face-to-face communication. Indeed, some learners who were previously anxious about attending college have re-engaged. Some pointed to the convenience and immediacy of online communication, while others valued the reduced travelling time and cost.
In many cases, staff speak to learners as frequently as they did when in college before the pandemic. Online lessons often involve splitting classes into smaller groups so that learners get similar amounts of tuition and pastoral time as before. But this also puts demands on staff and increases workload.
Some apprentices reported more time spent with their assessors and have found this valuable. Given that there has been less travel time, some assessors said they have been able to devote more time to apprentices' learning and progress by using online communication.
Generally speaking, learners at levels 1 and 2 have engaged less well than those at level 3. Learners at levels 1 and 2 often find it harder to engage with the technology necessary for online learning.
Some attempts at online learning result in learners becoming disengaged. In the weaker cases, teachers just read through their slide presentations and other resources verbatim, without adding any commentary, which meant that some learners lost interest.
Learners prefer 'live' online lessons, where they can interact with the teacher and with one another, rather than recorded lessons. Teachers and managers also said that engagement is higher when live online lessons are available and remote learning is more interactive. Splitting classes has made for more manageable live lessons, potentially allowing for more interaction with fewer learners.
Teachers do not always use online learning sessions effectively to check on and develop learning. For example, tutors often use online chat functions to replace what would ordinarily be a group discussion. Although this is responsive to some learners' preferences, it slows down the pace of the session. It also makes it difficult for learners to produce detailed answers to questions and means that some learners contribute little to discussions. Learners who do make use of voice channels during sessions benefit from the ability to talk through challenging questions in more detail and receive instant explanations from their tutors.
Some providers say their learner engagement is good because learners have logged on to online sessions. The reality may be that the learners have logged on but are doing other things, and so are not fully engaged in the live learning. Some learners admitted to being frequently distracted. Some teachers deal with this by actively checking with learners to see if they are engaged.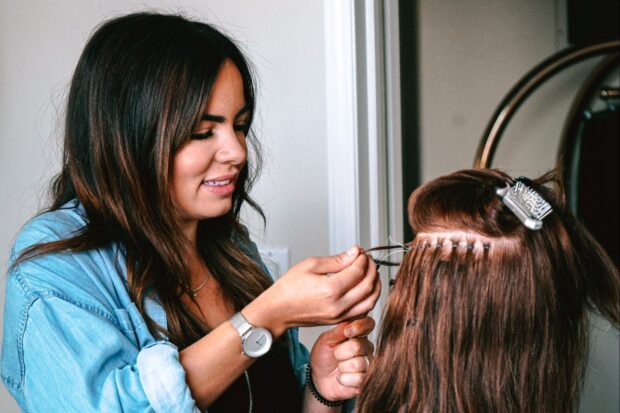 What we found: management of online education
There has been a major shift towards online education in the lockdown period. In several cases, learners reported a good overall experience. The success of the transition to online learning in lockdown has depended on how well prepared managers, staff and learners were and how well managers planned the transition.
The varying competence and confidence of staff with information technology has affected providers' success in making the transition to online learning. Staff training has been crucial.
The extent to which staff in subject areas had engaged with and developed approaches to online and remote learning in advance of COVID-19 affected progress during lockdown. The progress that needed to be made in any given provider varied significantly across subject areas.
Strategic planning and oversight of online learning in providers had a major impact on learners' experiences. Some providers had used many different software and platforms across subject areas, but these did not necessarily work together to provide a consistently good online educational experience for learners. Materials were often non-interactive and teachers did not always use them well to help learners learn more. Some providers had not made clear the role of their current virtual learning environments as part of the overall learning experience before lockdown.
Providers have shown ingenuity in enabling learners to carry out practical work at home, where it is safe to do this, although the quality of learners' practical skills remains largely untested. For learners who have special educational needs and/or disabilities (SEND) or high needs, there has often been a focus on learning activities they can carry out in their own homes. In hairdressing, some teachers have made extensive use of manufacturers' videos and other resources.
Providers have sent hairdressing practice heads to many learners to use at home. Teachers and technicians have been flexible in how they carry out assessments, allowing learners to continue with projects. For example, for one fashion course, staff replaced mannequins with dolls, resulting in learners adapting skills to create small, detailed pieces.
Colleges and providers have made considerable efforts to support learners in accessing online learning, but the lack of suitable technology or connectivity at home remains a problem for a significant minority of learners. While colleges and providers have striven to make sure that learners have the means to learn online, some learners had limited or no access to a device and/or internet at home, meaning they had difficulty in doing their work.
In many cases, teaching staff and their managers have met very frequently during lockdown to discuss the programmes that they work on and to make changes to improve the provision. In one college, the supported learning team have a meeting every day, in which they discuss their learners and programmes and any safeguarding or well-being concerns they have. The college has made changes to programmes as a result of discussions at these meetings. For example, staff identified the opportunity for and the benefit of introducing an art therapy programme for their learners in supported learning. Other staff recognised how tutors can support one another with technical difficulties.
Many providers have reinforced briefings about learners keeping safe online. They have developed protocols for safeguarding in live teaching sessions to help ensure online safety. In some cases, learners receive a weekly e-safety update. This includes specific information about COVID-19. The tutorial programme and progress reviews also include this information. Post-lockdown, providers have put more information about online safety on their website and they direct learners to this.
Providers have developed protocols for safeguarding in live teaching sessions. These include:
recording sessions, which has the added benefit that staff can use the sessions again, either for learners who cannot attend the original session or for reinforcement
double-staffing, meaning the second staff member – often a learning support assistant – can provide help as well as overseeing the session
not using cameras on video-conferencing
briefing staff and learners on what not to wear when on camera and to be aware of what is in the background (or to use the applied backgrounds if the software supports this)
Our review is small, but it's clear that there is a lot to learn from how the FES sector has approached remote learning in these unusual times. While there's a degree of variability, which is to be expected, I've been impressed by the determination and tenacity of leaders in the sector and at what they've managed to achieve for learners. I hope these insights prove useful as the sector focuses on making September a success.