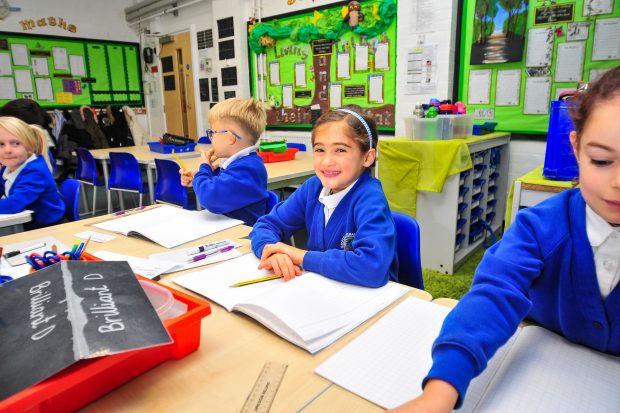 Tim Jenner HMI, Ofsted's subject lead for history, talks about the findings from our history subject inspections.  
History is vital to a rich and broad primary education. It helps pupils to make sense of the present as well as the past, and to appreciate the complexity and diversity of human societies and development.  
Between January and March 2020, we inspected the quality of history education in 24 primary schools with an outstanding judgement. We spoke to leaders and teachers about the history curriculum, visited lessons, looked at pupils' work and spoke to pupils. 
In all of the schools we visited, pupils enjoyed learning about the past. It was great to see the breadth of the history curriculum across these schools, with pupils studying a wide range of topics from the history of Britain and the wider world. In almost all of the schools, the national curriculum was used as the basis for what pupils were taught.  
Building blocks of progress
We saw some excellent examples of schools that had carefully considered the building blocks of progress in history, identifying knowledge that was essential to pupils' understanding of new material. Several schools paid lots of attention to building up pupils' knowledge of substantive concepts, such as empire, tax, trade and invasion. They are crucial components of pupils' comprehension of new material because they are abstract ideas, and therefore difficult to grasp, but are also used very commonly in history. In a number of schools, we were impressed by the range and security of pupils' knowledge of some of these concepts. Schools secured these by using appropriately challenging vocabulary in lessons, explicitly teaching these concepts, using them regularly in context and, sometimes, by assessing pupils' knowledge of identified concepts. 
In some schools, we were also impressed with pupils' chronological knowledge. This is pupils' knowledge of broad developments and historical periods, and their 'mental timeline' of the past. This knowledge supports pupils to place their learning in context both in history and across other subjects. In a number of schools, this knowledge was regularly revisited and assessed, and pupils were securing historical knowledge as coherent narratives. Inspectors were pleased to hear pupils confidently discussing broader developments across the periods they had studied, and drawing on secure and well-organised knowledge of events and periods. 
Support for pupils with special educational needs and/or disabilities (SEND) was a strength in all of the schools we visited. All of these schools balanced their ambition for all pupils to access the full history curriculum with a clear understanding of the needs of their pupils. Pupils were given careful individual and/or group support to secure the knowledge they needed to continue to access content in history.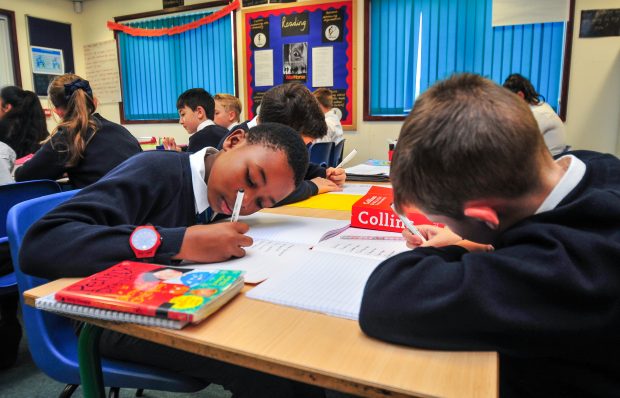 Areas for improvement
There were areas of weakness in some of the schools visited. Pupil knowledge was less secure in those schools where leaders and teachers had not identified the knowledge that was most important for pupils to learn and remember. Often, these schools did not assess pupils' knowledge of the history content they had learned and therefore were not able to ensure that all pupils were making progress in their knowledge of history. In some of these schools, not enough priority was given to pupils building their historical knowledge. Inspectors saw some lesson activities that were not well-designed to secure pupils' knowledge. These included anachronistic writing tasks, such as writing a newspaper report on the Viking invasions of England, and activities that distracted from the history content pupils needed to learn. 
We also saw generally weaker practice in the teaching of disciplinary knowledge. This is knowledge of how historians study the past and construct accounts. In most schools, pupils' knowledge in this area was not secure. We saw a lot of teaching that encouraged misconceptions about the discipline of history. Often, this was because pupils were asked to make complex historical judgements without enough knowledge to support these. In other cases, the way historians analyse the past was misrepresented. For example, pupils were taught to label sources as either 'reliable' or 'unreliable' using simplistic criteria.  
In many schools, historical concepts were poorly understood. Teaching sometimes focused on pupils making their own judgements about significance, rather than learning about how others have attributed significance to topics or events. Similarly, pupils were encouraged to 'come up with their own interpretations' about the past without enough knowledge to do so successfully, rather than learning about how and why historians construct different interpretations of the past.  
Teacher subject knowledge seemed to be an important factor in the quality of education in this area, but also across history in general. Schools that had support from subject-specialists – whether from school staff, a multi-academy trust or local authority, or through subject associations – often had higher-quality plans in place. 
Background
These inspections were carried out under section 8 of the Education Act 2005 and in accordance with Ofsted's published procedures for a no formal designation inspection of schools. The inspections were carried out to enable Her Majesty's Chief Inspector to better understand the quality of education in specific subjects provided by outstanding primary schools. Twenty-four history inspections were carried out between November 2019 and March 2020.  
As these inspections only looked into one subject, inspectors were not expected to evaluate or infer the quality of education in the school. This is because the education inspection framework methodology requires a minimum of three subjects to be reviewed in order to draw out systemic features. This was not the purpose of these inspections. 
Schools inspected
The full detail of the findings of each inspection are published on Ofsted's reports website. 
Balksbury Infant School, Andover 
Barnfield Primary School, Edgware 
Callis Grange Nursery and Infant School, Broadstairs 
Coit Primary School, Sheffield 
Gillespie Primary School, London 
Greenfield CofE VC Lower School, Greenfield 
Hampton Hargate Primary School, Peterborough 
Histon and Impington Junior School, Histon 
Horndean Infant School, Horndean 
Kempston Rural Primary School, Kempston 
Mayflower Academy, Plymouth 
Milford-on-Sea Church of England Primary School, Lymington 
Rodmersham School, Sittingbourne 
Seaton Primary School, Seaton 
Shoreditch Park Primary School, London  
St Aidan's Voluntary Controlled Primary School, London 
St Clement Danes CofE Primary School, London 
St Francis Church of England Primary School, Eastleigh 
St John's Church of England Primary School, Maidstone 
St Joseph's Catholic Primary and Nursery School, Burnham-on-Sea 
St Joseph's Roman Catholic Primary School, London 
St Thomas' Church of England Infant School, Newberry 
Wigton Moor Primary School, Leeds 
William Ford CofE Junior School, Dagenham