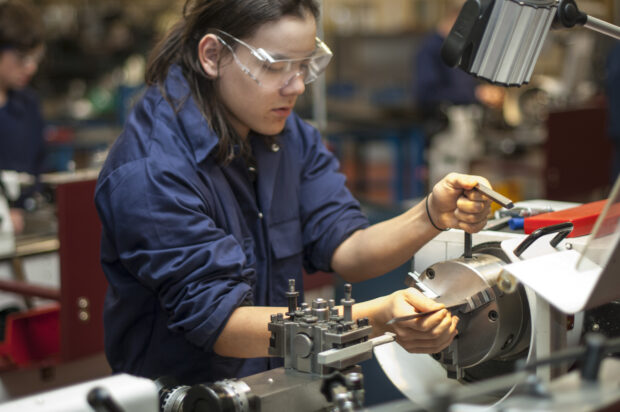 Paul Joyce, our Deputy Director for Further Education and Skills (FES), on the changes we have made to our FES handbook.
Today, we published our updated education inspection framework (EIF) handbooks. We wanted to give colleges and other providers time to absorb the changes as we start our gradual return to routine inspection.
New provider monitoring visits (NPMVs) will continue throughout the summer term. We'll also continue to carry out emergency monitoring visits or full inspections of providers where we have serious concerns.
From 4 May, we'll also be resuming our monitoring visits to requires improvement and inadequate providers. Full EIF inspections of new providers that have had an NPMV will also begin in the summer term.
We will mainly carry out inspections on site, but we may carry out some aspects through video or telephone calls where it is more practical to do so. At all times, we'll make sure that inspections are carried out safely, taking into account the latest public health advice and provider-specific health advice.
A new section on COVID-19 (coronavirus)
Sean Harford has set out in his handbooks update blog that all of our handbooks now include a new section on 'inspection during the COVID-19 pandemic'. This details how our inspections will take account of the COVID-19 context and the impact it has had on providers.
For FES, the main changes include:
that, during the planning call, the lead inspector will ask about the specific impact of COVID-19 on the provider and learners, and how providers have responded
how we'll look at how providers have adapted and prioritised the curriculum – including identifying and responding to learning gaps. We'll also explore how providers have implemented remote learning. We recognise that providers may not have been able to deliver the curriculum as they would usually
how inspectors will consider available externally published data throughout the inspection, but will be mindful of the age of this data
 Level 6/7 apprenticeship provision
 Ofsted is now responsible for the inspection of apprenticeship training at levels 6 and 7 (both degree and non-degree). We have amended the handbook to reflect this.
In summary
I hope this blog post has been a helpful update. We know this has been a tough year, and that you have been doing your very best for learners in difficult circumstances. We want inspection to reflect this. It's important that we all get back to a more normal way of working, for the benefit of all learners.