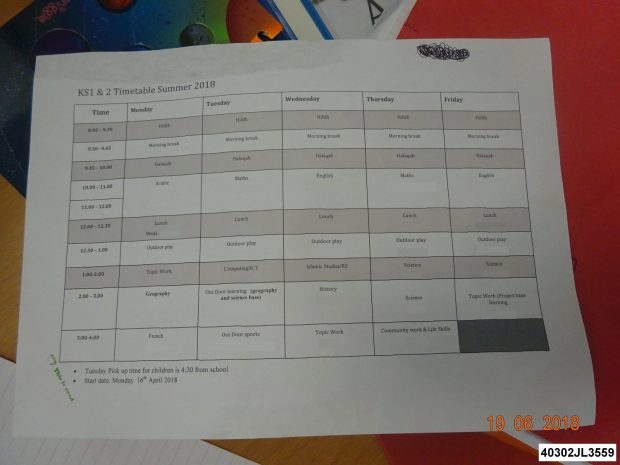 Sean Harford, National Director for Education, talks about Ofsted's latest unregistered school prosecution, and the work of our unregistered schools taskforce.
Last year, as a result of an Ofsted investigation, the first ever criminal case for running an unregistered school was successful. At every stage, our unregistered schools taskforce carried out painstaking work into what this establishment claimed to be doing and what it was actually doing.
However, despite a guilty verdict in court, the 'school' continued to operate. As it stands, the law does not prevent unregistered establishments from opening up again as long they do not meet the requirements of 'running as a school'. In this case, the owners claimed that they had reduced their hours of operation, so they were not providing children with full-time education. This shows how difficult it can be to ensure compliance with the spirit of the law in this area.
Further, and future, prosecutions
We've since taken another unregistered school to court. Last week, a court determined that Ambassadors High School in Streatham was operating illegally. The court convicted its headteacher, her father and the company that owns it of running an unregistered independent school.
This work is the culmination of events that began nearly three years ago when the Department for Education (DfE) was asked to register the school. The DfE raised concerns with us that the school may already have been operating before receiving approval.
We carried out a pre-registration inspection at Ambassadors High School in early 2017 but found that the school would not meet the Independent School Standards. We visited again in 2018 and found the address no longer occupied – the school had moved. We discovered its new address, issued a warning notice and saw evidence that unregistered childcare was also being carried out on the site.
The headteacher claimed that she did not know how many pupils were on roll or attended each day as the school kept no accurate records. We immediately noted this as a safeguarding concern and asked for records. The school provided us with two versions, the originals having been obviously changed.
There were adults at the school who had not been checked for their suitability to work with children. Carrying out checks on teaching staff, childminders, nursery staff – anyone working with young children – is a basic principle of an Ofsted inspection, whether it is a pre-registration or a regular inspection. Except for the headteacher, no adult had been checked to see if they were prohibited from teaching. Inspectors also found that there was no plan or strategy in place to promote fundamental British values or to encourage respect for other people.
The school tried to – as we've also found in other cases – 'muddy the waters' by claiming that children were in fact being home educated. This was not the case; the term was being misused by the school, which was providing all of the education that some children were receiving.
We welcome the recent DfE announcement on a proposed register of children not in school. The DfE hopes this will make it easier to recognise unregistered education settings attended by children. This in turn will help identify and tackle the misuse of home education to conceal that children are attending unregistered schools.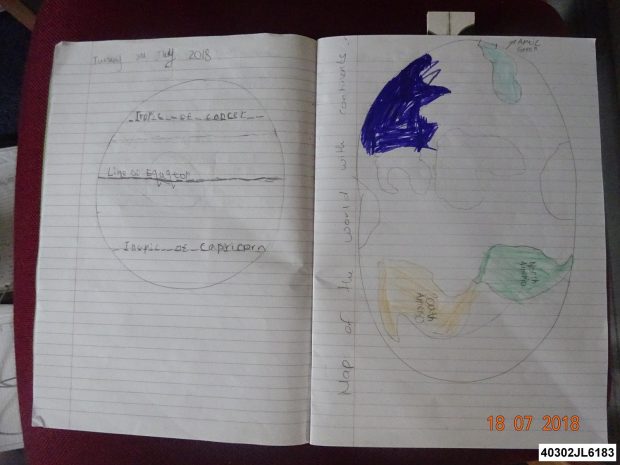 Results of our investigations
Ofsted's unregistered schools taskforce has investigated over 500 suspected unregistered schools in the three years it has been operating. Of these, we established that there was reasonable cause to believe an unregistered school may be operating in around 250 cases. These settings were all inspected, with inspectors identifying safeguarding concerns in around a third. We issued warning notices to around 70 schools where inspectors found that an unregistered school was indeed operating.
Since receiving their notices, over half of these schools have changed the way that they are running to comply with the law. Around a fifth have closed and some have registered as independent schools.
Schools are always given time to comply with the law after we've warned them that they may be operating illegally. It's better for the school, and the children, for things to improve without need for legal action. However, as in the case of Ambassadors, we will prosecute these schools when they do not.
However, the legal constraints placed on us when we collect evidence make it much more difficult than it could be. For example, we urgently need stronger investigatory powers that allow us to seize documents. We also need the government to tighten the legal definition of a school. Otherwise, our team is investigating with one hand tied behind its back.
Unregistered provision is not just confined to schools. Our taskforce is also working across Ofsted's social care remit, assisting with investigations and passing on their knowledge and experience. We continue to pursue prosecutions across the range of providers we inspect and regulate.
Follow Ofsted on Twitter.