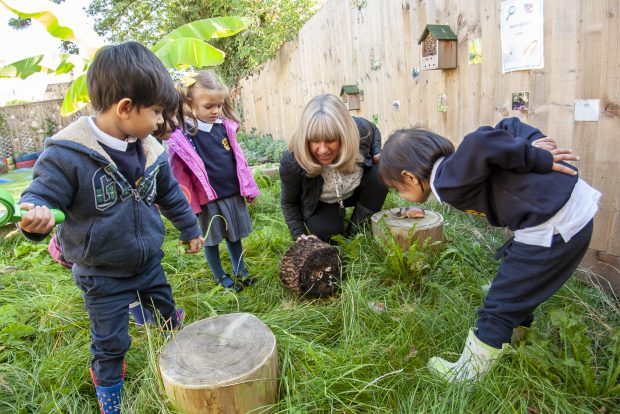 There's just under a month left until our education inspection framework consultation closes. Thank you so much if you've already responded. We're busy analysing the 4,500 responses we've received so far, but we'd still like to hear from you before 5 April if you haven't responded to date.  
Those of you who have read the draft handbooks will have seen what we're proposing we look at from September. The responses so far to the idea of inspectors focusing on substance by assessing the quality of education is overwhelmingly positive. 
We've held 60 pilot inspections so far, with even more to be held over the summer term. We're planning 200 in all and we're learning all the time from the experience.  
As such, I thought this was a good time to put some more flesh on how we'd like to inspect under the new framework.  
On-site prep
aration
Currently, inspectors carry out pre-inspection preparation remotely the day before they turn up at a school. We've been told for some time that the initial contact between an inspector and a school leader can seem too process-driven – 2 people going through admin and columns of figures – instead of a proper conversation about what's going on at a school.  
In response to that, we're piloting a new approach, where the lead inspector arrives at a school the afternoon before the inspection starts in order to co-produce the inspection with school leaders.  
So far, the feedback from schools taking part in the pilots has been quite positive. We're not even halfway through, but more than half of those who have taken part in pilots and given us feedback have expressed their view that on-site preparation is more effective than existing arrangements. What seems to have been particularly well received by these schools was the chance to build a professional relationship with the lead inspectors in advance of the inspection starting the following day.  
One school told us: 'It was less stressful and we felt involved in the process. By the time the inspection started, we felt well prepared and in control.' Another said: 'It was an ideal opportunity to give a tour of the school and discuss the context. A timetable was drawn up and agreed. I was able to hand over documents prepared in advance.' 
Of course, not everyone has felt the same. Some felt frustration at not being able to discuss information that would be seen as evidence, while another said: 'While some dialogue was useful, it did make the inspection feel like 2 and a half days.' 
We're certainly not turning a deaf ear to criticism and we are listening. Through the pilots, we want to refine the processes and try to address issues that are raised. We want to keep exploring how we can secure and build the benefits of a proper, educationally focused conversation between inspectors and leaders before inspection.
Internal
performance
information
We've also had a mixed, but broadly positive, set of views on inspectors not looking at the internal performance information for current pupils.  
I think a lot of the confusion has arisen from how people imagine this conversation might go and from what we mean by 'internal performance information/data'. Let me give you an example.  
A leader's assessment of the stage their school has reached is always going to go beyond what's in published data. It may be that the school has made some changes and pupils now know far more and can do far more than the previous cohort who were captured by the last round of tests or exams. Schools want to explain that to inspectors.  
Inspectors will listen carefully to that explanation, exploring and probing it with you. Is it legitimate for you to draw some of your understanding from your internal performance information/data? Yes, of course it is, although that information will never tell you all or even most of what you want to know.  
But what is not a worthwhile use of inspection time is for inspectors to try to dive into your own particular style of collecting and recording data, especially as so many schools use so many different systems. Not all internal data is standardised or reliably analysed, and nobody wants inspectors spending their time trying to track back through the data to test the process by which it's been created. It's enough for inspectors to know that this is your analysis of what's happening in your school – they don't need to see the spreadsheets!  
The next step in the conversation will be the most crucial. Inspectors will want to know what you do with your assessment information to, for example, improve the curriculum or its implementation. They will say, 'Okay, let's go and see that together.' In other words, is the theoretical story you've set out an accurate picture of what's really going on in your school? That's the essence of inspection; it always has been. It's about first-hand evidence gathered in classrooms and corridors, not spreadsheet analyses. 
Inspectors will still use the inspection data summary report. But it's only ever a starting point and always has been. It cannot lead to conclusions. Making progress means learning the curriculum, not increasing points scores.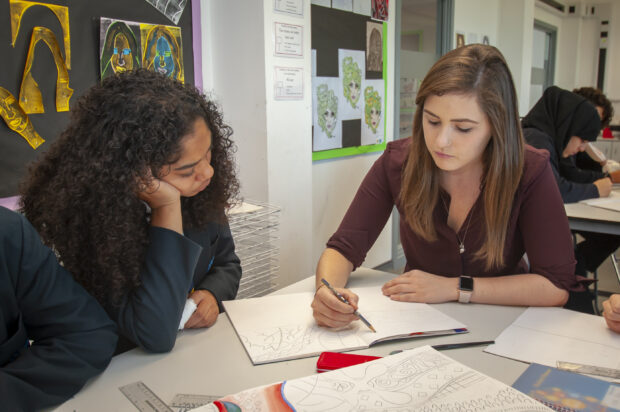 Two
days on site for a section 8
inspection
Finally, we've had a range of opinions about our inspectors spending 2 days on site during a section 8 inspection of a good or non exempt outstanding school. Some school leaders raised doubts as to how the whole of the curriculum could be judged in less than 2 days, but quite sensibly, many have highlighted that a lot depends on how many inspectors will actually visit each school. We will continue to listen to this debate.  
Realistically, we also acknowledge that a 2-day section 8 inspection of a very small primary schools might be overkill and risk becoming indistinguishable from a full section 5 inspection for the same school. So we'll take that feedback, think about it, and do some further work before we bring forward our consultation response.  
Heading towards a consultation response
I'd like to thank all those schools, early years settings and further education providers for taking part in the pilot programme. We will continue to listen to feedback from those involved, alongside the responses to our consultation, so that we can shape a new inspection framework that works in the best interests of learners.  
I am absolutely determined that we turn round these comments as quickly as possible. I've asked my team to do everything in their power to analyse this ongoing feedback and publish the consultation response and finalised handbook before the end of May. I hope that this will be seen for what it is: an attempt to give everyone we inspect the earliest possible clarity on the new inspection arrangements as they will exist from September.
You can read more on our proposed changes to the framework  and respond to our consultation on the link: Education inspection framework 2019: inspecting the substance of education