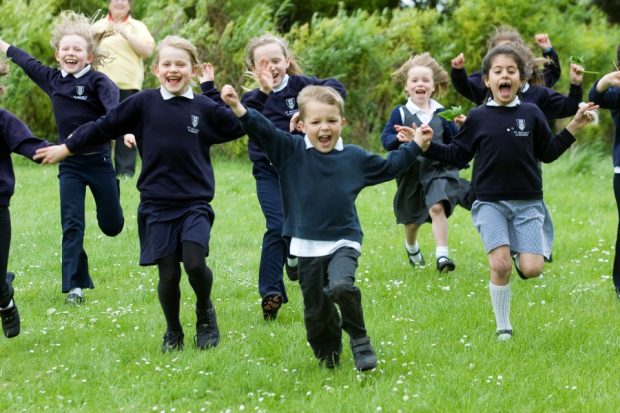 The summer holidays are almost upon us. No doubt you'll all be more than ready for the extended break after packed spring and summer terms. With the final push to ready our new inspection framework for Autumn, the last few months have been exceptionally busy here at Ofsted too. So I'm with you in looking forward to a bit of R&R!
Before that summer break, I wanted to say thank you again to everyone who has engaged with us so fully over the course of the last year on the new education inspection framework. Especially those of you who supported our pilot inspection programme and individually and collectively took the time to respond to our consultation.
Your views really are valuable to us. This consultation was a genuine listening exercise, and I hope that's come across in our final published framework and handbooks.
It's heartening that so many of you are on board with our plans to put the substance of education – the curriculum – right at the heart of inspection. I think this is an important step forward for Ofsted and the sector as a whole. So many of you have told me that you feel energised by the opportunity to think harder about what you teach, as well as how you teach it.
The new inspections will be starting in the autumn term. But, as we've said, this is not going to be a radical shift from what went before – more of a 'rebalancing'. Come September, you'll find inspections that focus much more on those important, professional conversations, and less on data: reasons to be cheerful for teachers and inspectors alike, I think.
As ever, with something new comes the inevitable industry in inspection-focused courses and consultants selling silver bullets, each one offering advice about what Ofsted is 'looking for' and how to 'ace' your new style inspection. But as I've said before, you can rest assured that these really are not necessary.
If you're doing something because you think we want to see it and it does not benefit your pupils, then please, do not do it. Continue doing what you're doing to give children the best, broad-based education possible, and inspection will take care of itself.
But for most of you, inspection will be the last thing on your mind at this time of year. Rightly so!
Personally, I'm looking forward to kicking back with a good history book or three. And Twitter will not be on my radar!
It really just leaves me to wish you all the very best for the summer holidays, whatever you're doing. Have a wonderful, well-deserved, restful break.
Sean Harford is Ofsted's National Director of Education.

Follow Ofsted on Twitter.